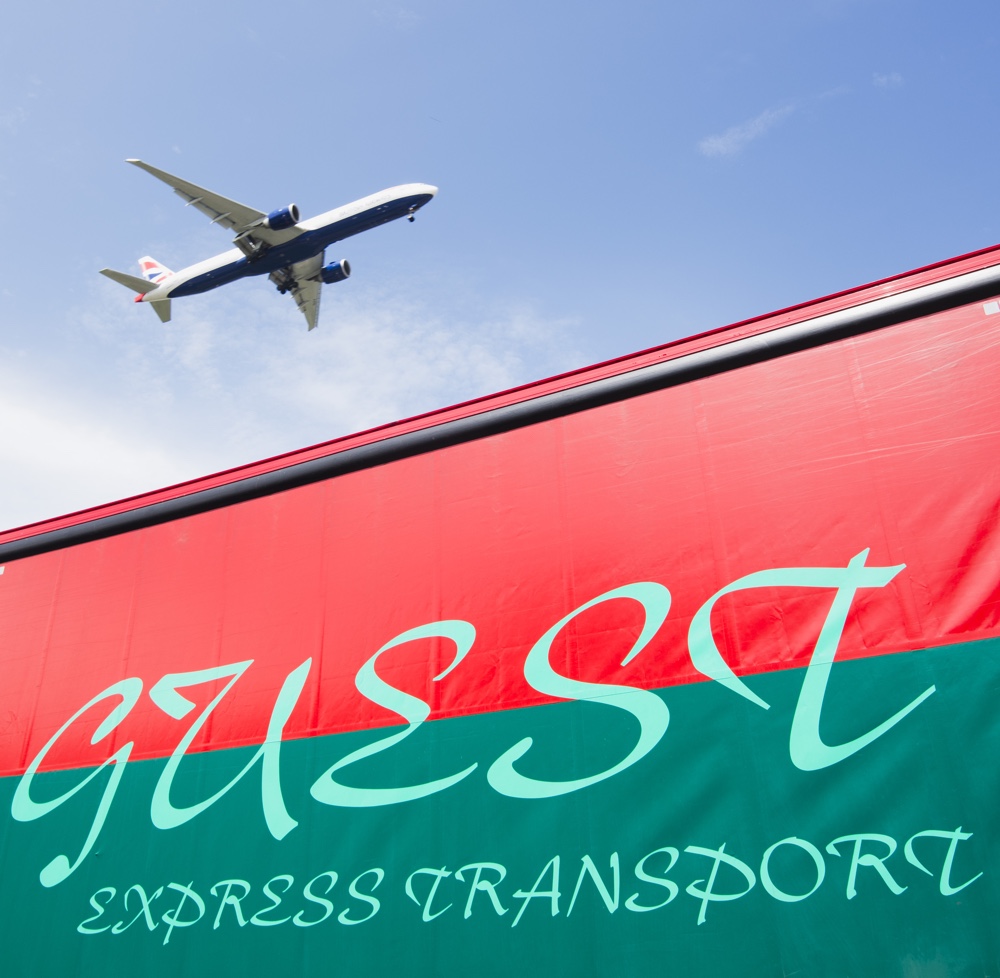 "QUALITY" is an investment in the future!
Providing fully managed logistic solutions for clients requiring hassle free distribution of their goods
Guest Express Transport Ltd is among the premier airfreight movers at Heathrow, we have built a reputation for efficiency and reliability, our already extensive client base is expected to increase with the introduction of the third runway.
Our vehicle fleet covers all sizes; we can also facilitate tail lift, Moffett and ADR movements. Airfreight is a fast moving time critical business that requires a flexible team to react to you and your customer needs. We also operate part and full loads for general haulage customers.
We aim to be an extension of your business making every movement as smooth as possible and allowing you to concentrate on your own business with peace of mind.
The quality of service we offer and the way in which we operate, will not necessarily be the cheapest, but has been known to improve the growth of our clients.